ISIDrone can offer a wide range of specifi services and it is capable to perform extremely long, dangerous and critical missions which are usually identifid with the acronym 3D: Dull, Dirty and Dangerous.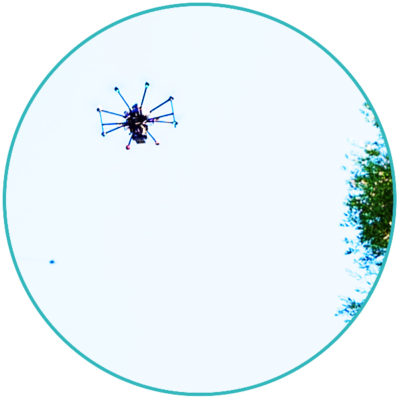 Visual inspection
All kind of visual inspection became immediate, accurate and easy analyzable by the use of UAV System. With the use of particular engineering equipments and a dedicated software allowed to collect sufficient video data and images.
Collecting survey in unaccessible and problematic areas is always risky or high risk and almost impossible but by using UAV Systems might have solution depending on the machines you are using and the data required to collect. Such activities in most cases also require a good budget and they are not safe to conduct. Therefore exploration of large areas in short time and the identifiation of logistical problems before physical inspection is important and there's always an advantage when using UAV.
Thermal / IR
Capturing and transferring data in real time, using thermal imaging camera, makes it possible and non-destructive tests on every kind of civil infrastructure, agriculture areas, railway superstructure, rail overhead contact line, mining, depot and airport, can be carefully inspected using the UAV.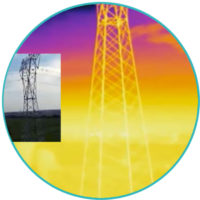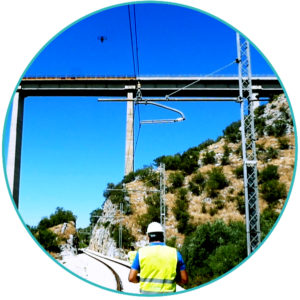 CLASSIFICATION
RPA Remotely Piloted Aircraft: An aircraft where the flying pilot is not on board of the aircraft
RPAS Remotely Piloted Aircraft System: A set of configurable elements consisting of a RPA, its associated remote pilot station(s), the required command & control links and any other components as specified in the type design
UAV Unmanned Aircraft Vehicle: An aircraft which is operated with no pilot on board.
UAS Unmanned Aircraft System: An aircraft & its associated elements which are operated with no pilot on board
RPAS are a sub-set of UAS
Drone: common language for UAS and RPAS
---
Inaccessible and problematic areas can be inspected by ISIDrone allowing cost reduction and maintaining high safety level and most importantly saving time, allowing continuation of daily operation. Traditionally inspections are carried out during line closures, during the night.
Now with the help of UAVs it is possible to conduct inspections or any other operation during the day while the road or railway line is in operation.